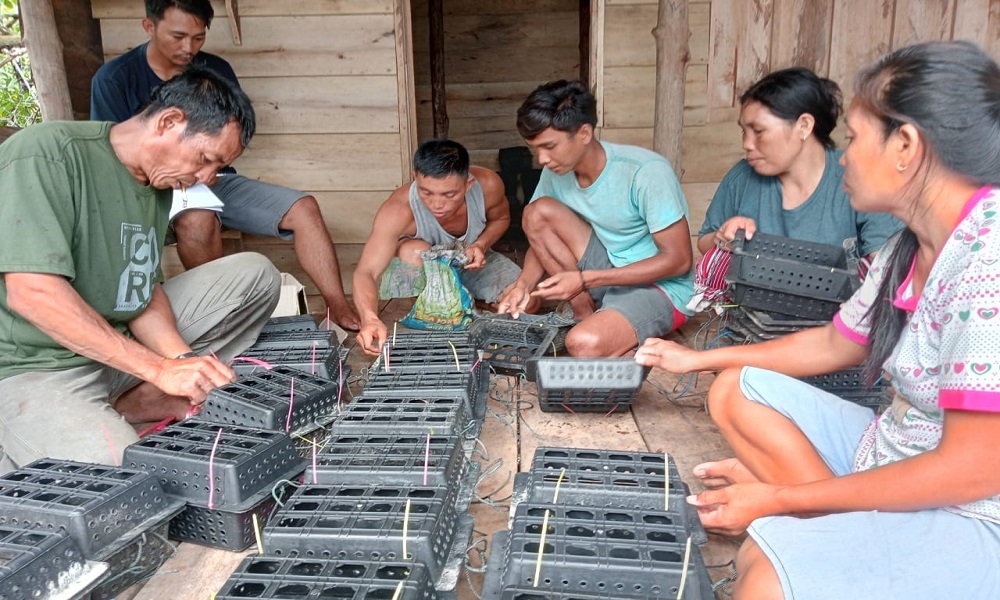 The existence of mangrove forests in Katurei village in Mentawai district has provided many benefits for the community and the environment. These benefits include helping to absorb pollutants from various human activities, preventing coastal erosion, being a habitat for wildlife, a source of nutrients for seaweed, and a fish sanctuary for the sustainability of human life. One of the marine animals that live in the mangrove forest is crabs, which are utilised by the surrounding community. However, this utilisation has not considered sustainability and long-term resource budgets. This affects the crab population to decline, especially in large sizes, difficult to obtain, and results in higher crab prices.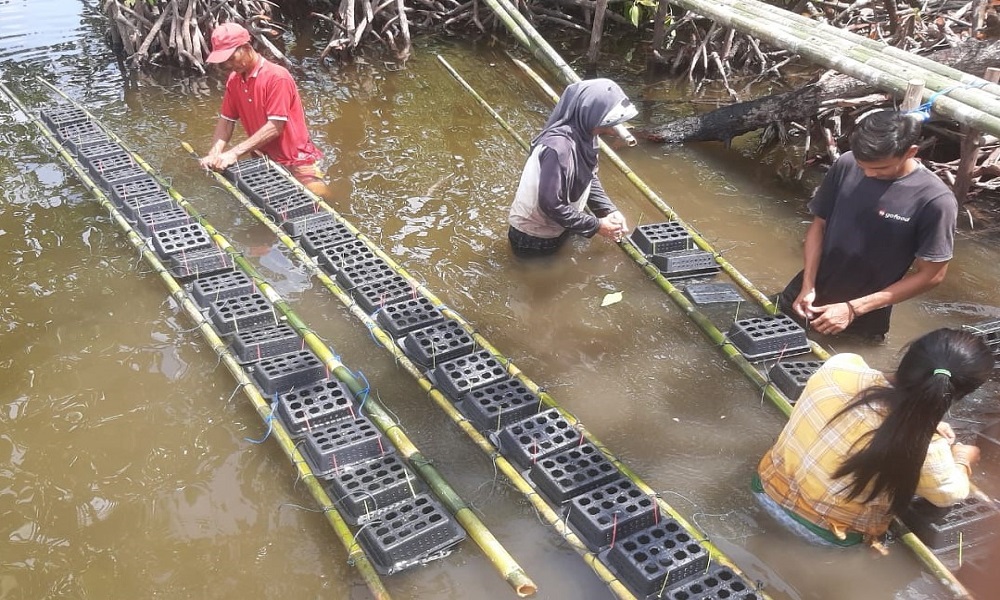 With the dynamics faced and encouraging the community to have an awareness of the sustainability of the existence of crabs and preserving nature such as mangrove forests, the Katurei village community together with the SHEEP Indonesia Foundation began to identify the potential that could be developed in the future. The community learnt and tried to cultivate crabs in nature. In the learning and observation, they began to identify the best knowledge and methods that consider the sustainability of the surrounding environment.
There are two methods used by the community, namely by using bamboo (ponds) to make bamboo fences so that the crabs do not escape and remain inside, and using baskets made specifically from the factory. These supporting equipment are still environmentally friendly and do not damage the surrounding ecosystem and are easily available.\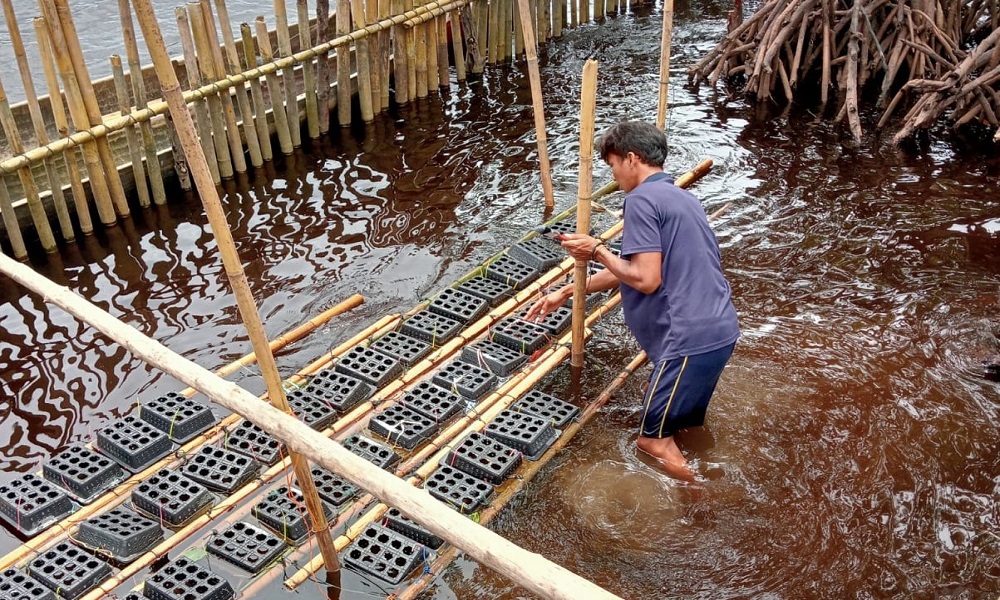 The process of learning this cultivation is still being carried out by the community and is increasingly understood with an agreement not to carry out massive exploitation of crabs and sell them in accordance with applicable regulations, namely getting crab sizes of 500grams and above. Hopefully, this effort will also encourage other regions and communities to have initiatives that encourage the survival of nature and humans in the future, increase knowledge but also support income for the community.