Efforts to optimise existing local resources are increasingly campaigned by SHEEP Indonesia Foundation (YSI) together with OMB Roro Sibau, Beriulou. One of the movements to support the campaign is the initiation of making organic fertiliser from animal manure and rice husks so that the local potential produced from animal livestock in Sipora can be utilised.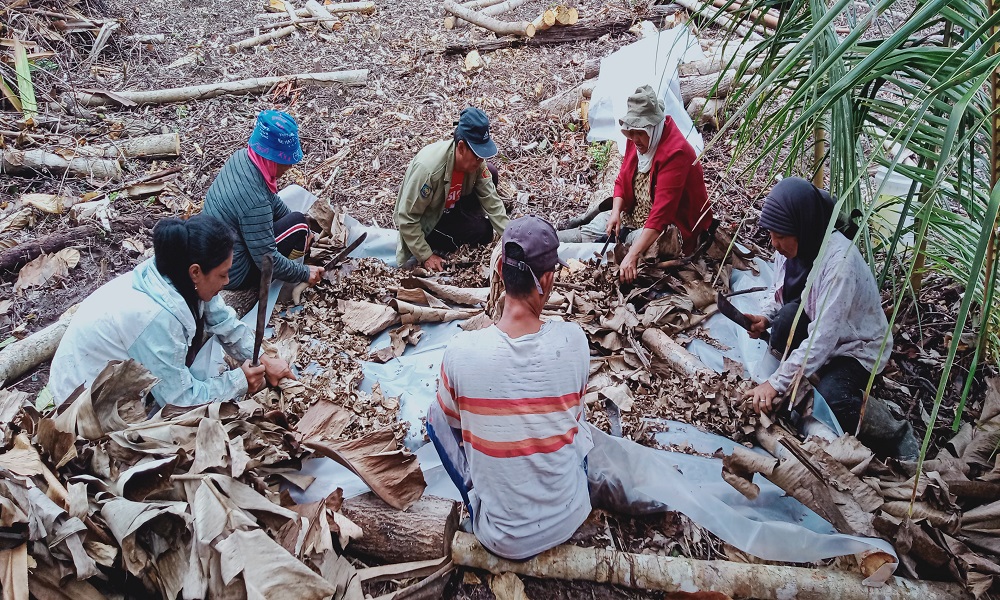 The practice of making organic fertiliser is done by composting or decomposition method. The materials used are materials found around the community including livestock manure, rice husks, straw, EM4 Agriculture as a useful bacteria to accelerate the maturation process of fertiliser and dolomite lime or agricultural lime. Villagers and OMB members are taught the process of making organic fertiliser from animal manure simply by mixing each ingredient together with additional water to moisten the ingredients and the ingredients that have been mixed are tightly closed so that air does not enter (anaerobic process) in order to accelerate the decomposition process.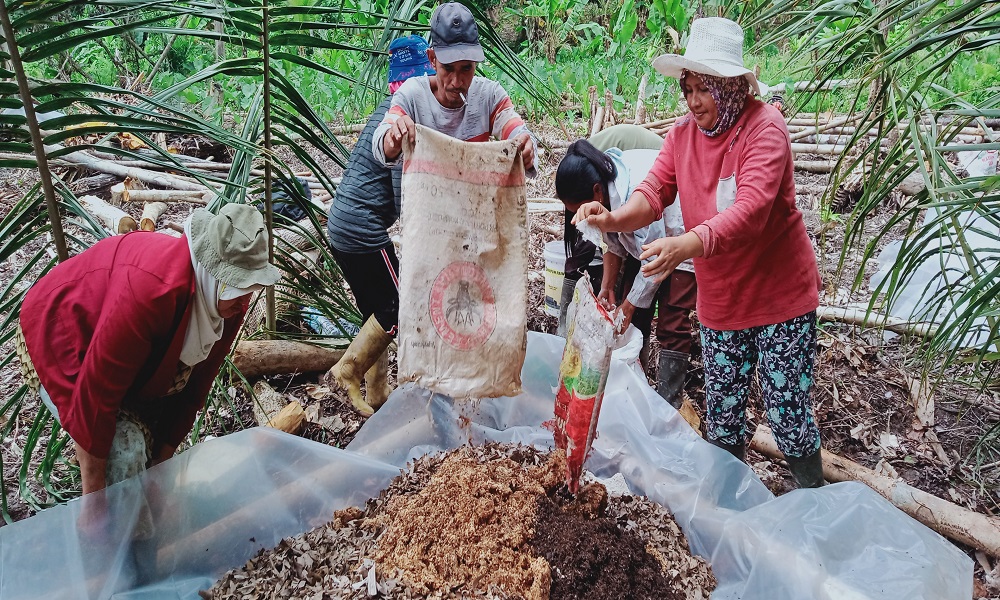 In practice, the group and community were able to produce more than 25 kg of fertiliser to increase crop yields, which will be applied by making holes around the trees and sprinkling the fertiliser following the holes. Besides being able to produce quality fertiliser, the group and community were also able to reduce maintenance costs by up to 30% by producing their own fertiliser. The production of organic fertiliser is also beneficial for cleaning the garden. The leaves and shrubs used as one of the layers of the fertiliser are those found around banana and taro trees. These benefits have attracted group members and the community to learn and produce fertiliser independently.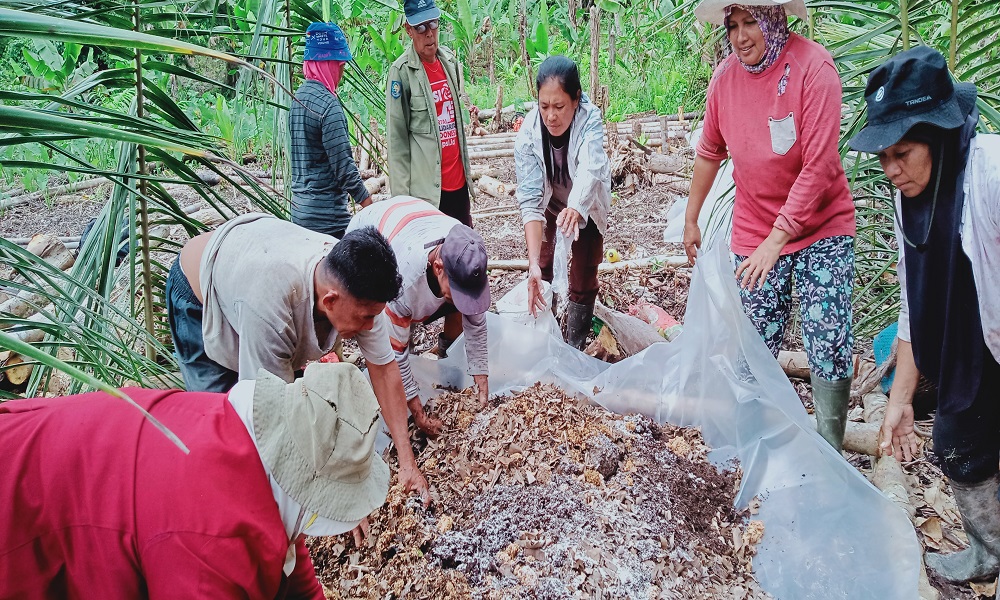 OMB Roro Sibau is a YSI partner group with more than 25 members. OMB has committed that their field school activities will always focus on banana and taro processing. Going forward; according to Ikbal Herdiansyah, area manager of the sipora region said "This activity is expected to be one of the processes of increasing the capacity of the assisted community so that the assisted community is able to process local resources that have been underutilised in the agricultural cultivation process and can reduce the production costs of the community's agricultural cultivation process because the resources obtained are local resources."