The purpose of the Early Recovery Post Cianjur Earthquake Programme supported by ToGETHER-HOIFA aims to provide support to earthquake-affected survivors with minor and moderate housing damage, to be able to repair their homes with earthquake-resistant retrofitting methods. The programme, which was carried out during the period 1- 31 March 2023 by SHEEP Indonesia Foundation (YSI), has reached 57 families in 7 villages. The 57 families are those who meet the criteria for assistance, namely: affected dwelling, poor category and have family members of children &/ pregnant women &/ elderly &/ persons with disabilities.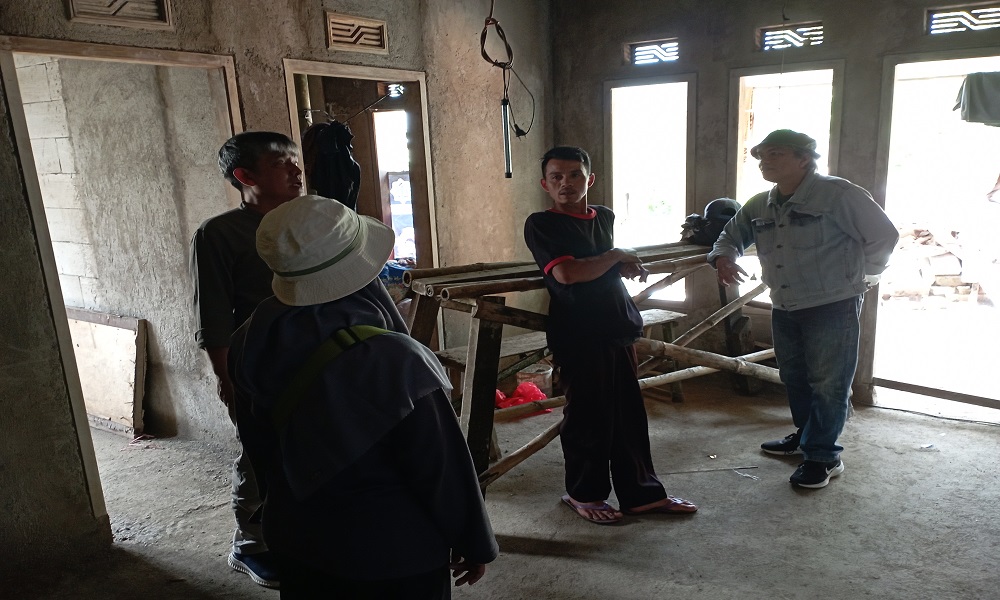 The initial plan that retrofitting and distribution of materials for retrofitting would only be carried out in one village, namely Mekarjaya expanded to reach 7 villages in 4 sub-districts. This is because not only are they households with moderately and/or lightly damaged dwellings, have family members in at-risk groups, but they also participate and contribute to the process of retrofitting and material distribution. Another dynamic behind the expansion of village coverage is the good will of village government officials in socialising the importance of structural retrofitting, as well as assuring that YSI's shelter retrofitting assistance will not deprive them of their right to government assistance.
Another programme activity, Capacity Building for local masons on knowledge and skills of retrofitting, involved 17 participants.  The seventeen masons were: 7 from Mekarjaya Village, 3 from Kutawaringin Village and 7 from Maleber Village.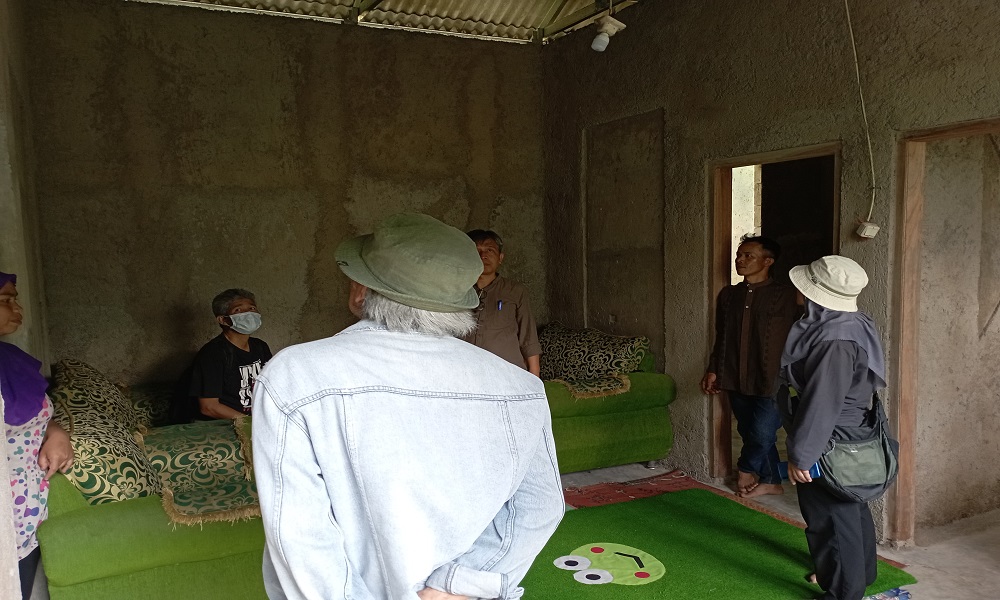 The very short programme period was addressed by YSI by implementing two programme implementation schemes. The first scheme was carried out by YSI by involving the local committee for the material distribution process, the financing of builders and the involvement of builders who had been trained and successfully completed the retrofitting of 12 housing units. The second scheme involved the distribution of materials directly to the beneficiaries and the procurement of masons and the management of the masons' fees. This second scheme reached 45 households as participants and beneficiaries of the programme.
From this implementation process, several important lessons can be drawn. The involvement of beneficiaries in the retrofitting process of the affected houses, including labouring and plumbing, made the house owners more responsible and actively involved in the retrofitting process, and accelerated the completion of retrofitting. Intensive supervision in the retrofitting process is also important to reduce errors in the application of retrofitting methods. Furthermore, it is necessary to conduct research to determine the level of damage to affected houses so as to calculate the material requirements and labour time needed. Accurate information on government policies regarding assistance is also crucial to reduce survivors' concerns regarding their rights. The involvement of regional stakeholders such as the Village Government and Community Leaders also facilitates the selection of beneficiaries. Finally, the short implementation time with a large area makes technical, social and monitoring preparations need to be improved so that the results of strengthening affected houses using the retrofitting method can be maximised.