Anticipatory action is the phase that lies between emergency preparedness and response. One of the components to carry out Anticipatory Action is related to the analysis of early warning information and risks as well as response and recovery planning. An important component of early warning information analysis is weather information, including the accuracy of rainfall data. To increase community knowledge of these measurement efforts and introduce appropriate appropriate technology SHEEP Indonesia Foundation held training on the use of ombrometers for Harkatjaya and Nanggung Villages, on Monday (20/03).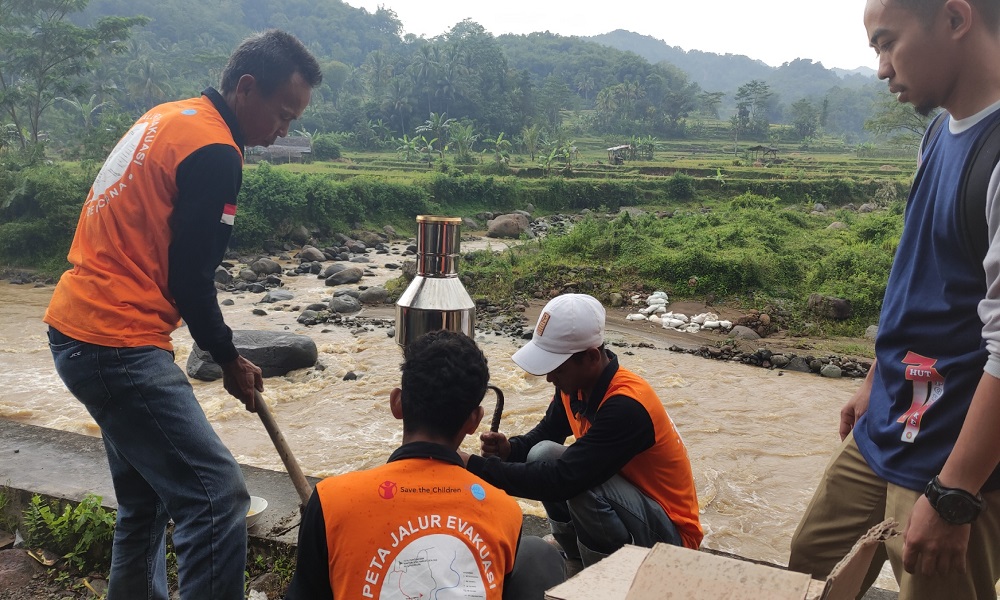 The training was organised by SHEEP Indonesia Foundation and attended by the disaster preparedness team, Nanggung Village Government, Harkatjaya Village Government, as well as villagers who were interested in learning to use an ombrometer. The training aimed to improve the community's knowledge of rainfall measurement and its benefits in agricultural activities, particularly related to early warning and risk information analysis as well as response and recovery planning.
In this training, participants were provided with basic theories on rainfall measurement, how to operate an ombrometer, and how to calculate measured rainfall data. After gaining basic knowledge, participants then practised directly using the ombrometer by visiting several rainfall measurement points around the village. They learnt to install the ombrometer in the right place, measure rainfall, and record the measurement data. Participants were also given an understanding of how to process the collected rainfall measurement data. As an illustration, Nanggung and Sukajaya sub-districts are areas with erratic seasonal changes, so if you only rely on data from observing stations around these two sub-districts, plus both sub-districts have hilly topography.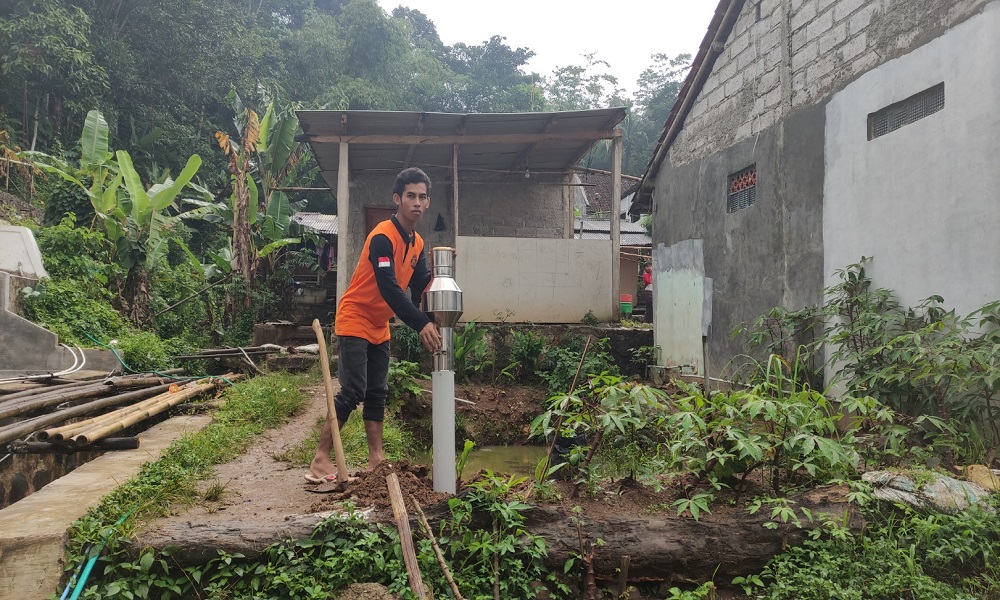 This training activity took place very interactively, the participants enthusiastically followed each training session and seemed happy to learn something new. They also have hopes to be able to utilise ombrometer technology for their agricultural interests in the future.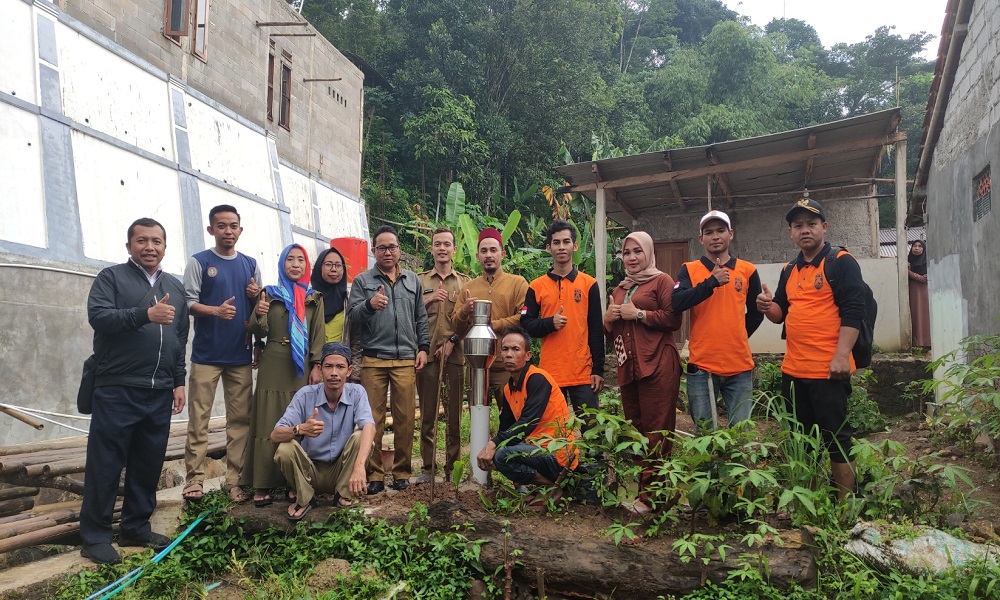 Alvianto Roeseno as the area manager of the Flood Anticipation Action Project said that the importance of using an ombrometer in order to improve the accuracy of early warning system predictions "Flash floods, floods and landslides that occurred in 2020 were caused by high rainfall intensity; therefore it is important to install and measure rainfall in the two villages. This data can improve the accuracy of early warning system predictions in both villages" he concluded.