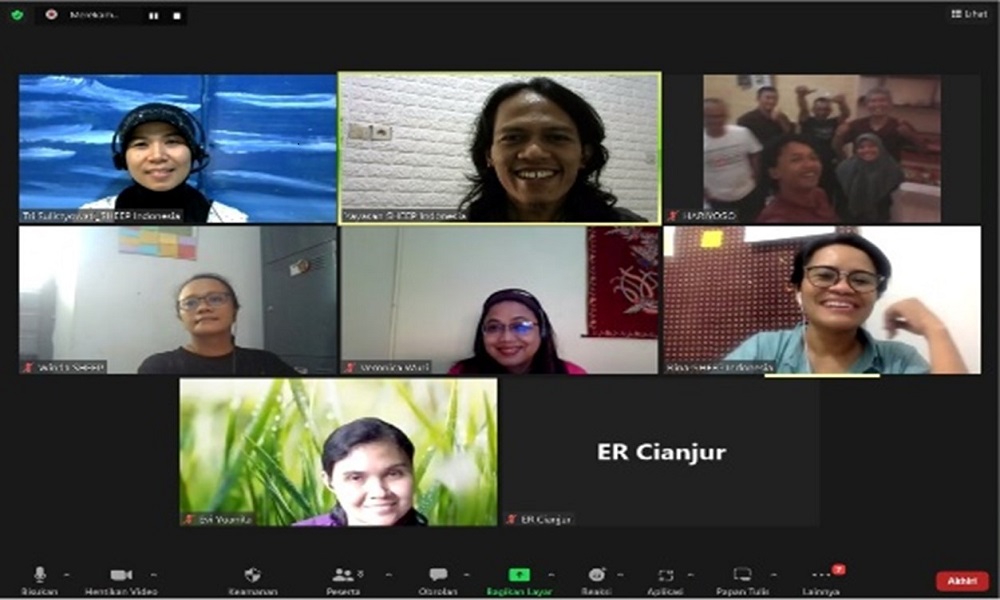 On Monday (6/03/23) a kick off workshop for the implementation of the HOIFA - Early Recovery Post Cianjur Eartquake (ER Cianjur) Programme was held by YSI Management and ER Cianjur Project Management. The workshop was conducted as part of the preparation for programme implementation by providing an understanding of the conceptual framework and project framework to the HOIFA-ER Cianjur Project Management Team. Briefings were also given to the Project Management regarding the duties and functions of the personal involved as well as the procedures and mechanisms for managing project resources.
The Early Recovery Post Cianjur Eartquake project will be carried out for 1 month (March 2023) with a programme focus on the shelter and settlement sector involving earthquake-affected communities in Mekarjaya Village, Mande Sub-district, Cianjur Regency as programme participants. This programme will be implemented through three activities, namely; 1). Training and practice of retrofitting for the repair of survivors' houses, 2). Distribution of material assistance to repair houses using the retrofitting method, and 3). Post-distribution monitoring. 
The online workhop was facilitated by the YSI Management Team together with the Focal Point & MEAL of the ToGETHER programme and involved 6 staff members who are members of the HOIFA-ER Cianjur Project Management Team as workhop participants.