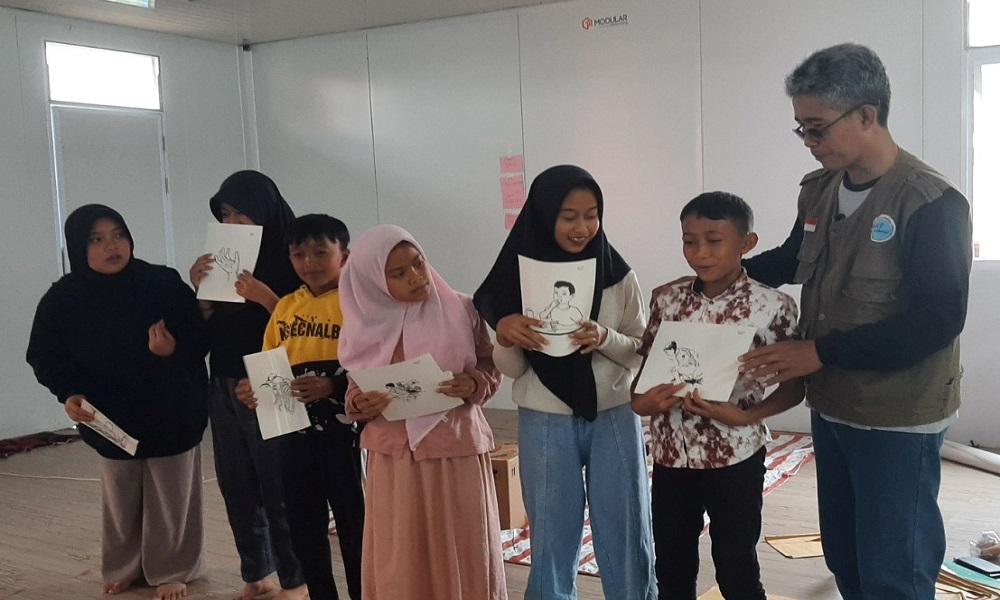 The impact of the earthquake that struck Cianjur district in November 2022 has left some survivors traumatised and they are still living in their temporary shelters out of fear amidst the aftershocks that are still occurring. Many damaged water, sanitation and hygiene infrastructure facilities, as well as the loss of relatives are among the other impacts that still leave sadness for the survivors. For this reason, SHEEP Indonesia Foundation in one of the disaster responses is supporting recovery from trauma through early psychological programmes and capacity building for clean and healthy living behaviour. The latter is also provided in the context of the assessment results in the 3 targeted villages that sanitation facilities are limited.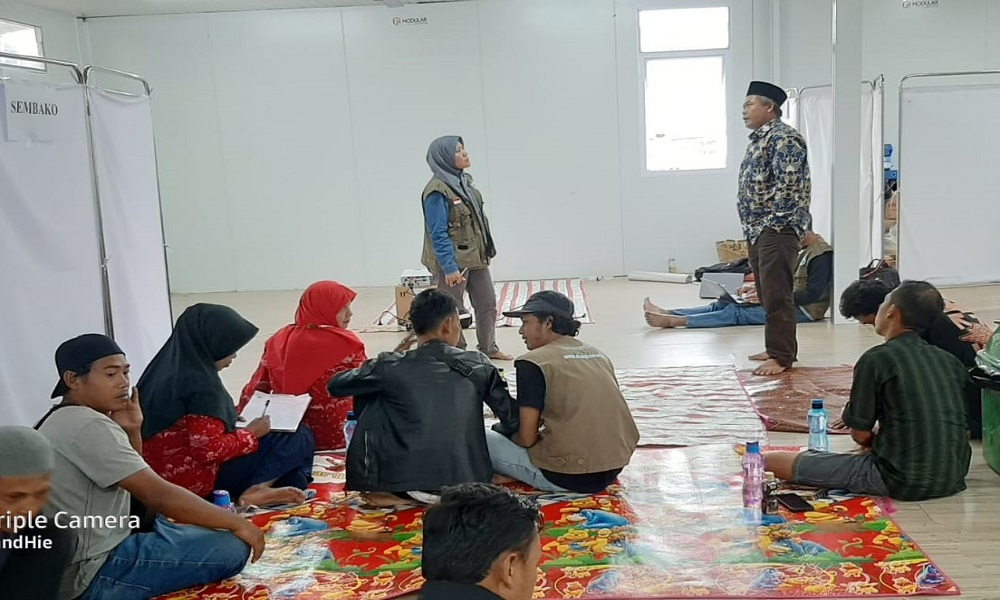 Education was provided to 56 surviving family members and 52 school-age children in Kutawaringin Village, Mekarjaya Village and Sarampat Village, Cianjur Regency. The activity was divided into two sessions, the first session was given to adult residents including sanitation management education, education related to diseases that commonly occur during disasters and education on clean and healthy behaviour for household management. As for psychosocial assistance, survivors are invited to reflect and carry out trauma healing such as disaster education games, singing, storytelling, and things that can make survivors forget the disaster they recently experienced. For children, the PHBS education provided includes knowledge related to bathing and defecation, eating habits, disposing of waste and knowledge about diseases that often occur in refugee camps; while for psychosocial assistance for children, they are invited to describe and tell the situation when a disaster occurs and tell stories about the help they get.
This simulation made the villagers involved in the activity look active and easier to understand the PHBS material, including children who were enthusiastic about the training through the game media. From the dynamics observed, further education and training is needed for participants in the three villages, especially those who have experienced trauma and how to develop interesting methods so that the community and children also get about healthy living materials even with limited conditions and capacity.