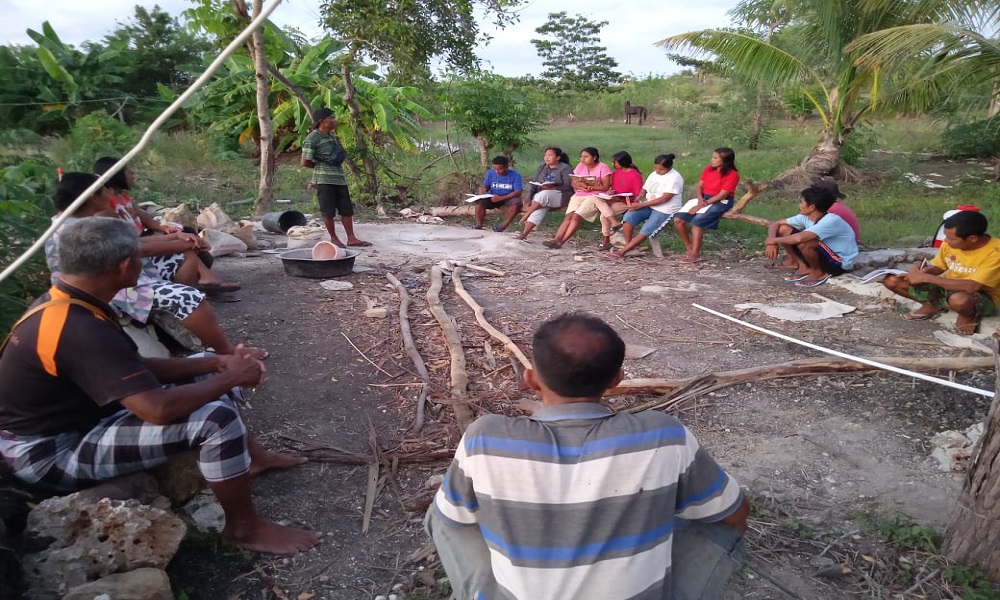 The African Swine Fever (ASF) virus is increasingly threatening farmers in NTT. In an effort to prevent ASF disease in livestock, Eimadake village field school participants conducted a simulation on the use of biosecurity methods in pig pen management. The simulation was conducted on Monday, 24 October 2022, at the location of the field school for pigs in Eimadake Village, Central Sabu District - Sabu Raijua Regency; Biosecurity is an effort and management method to prevent virus transmission for pigs by applying prevention and control efforts with methods and materials that are easy to learn and obtain around Sabu Raijua.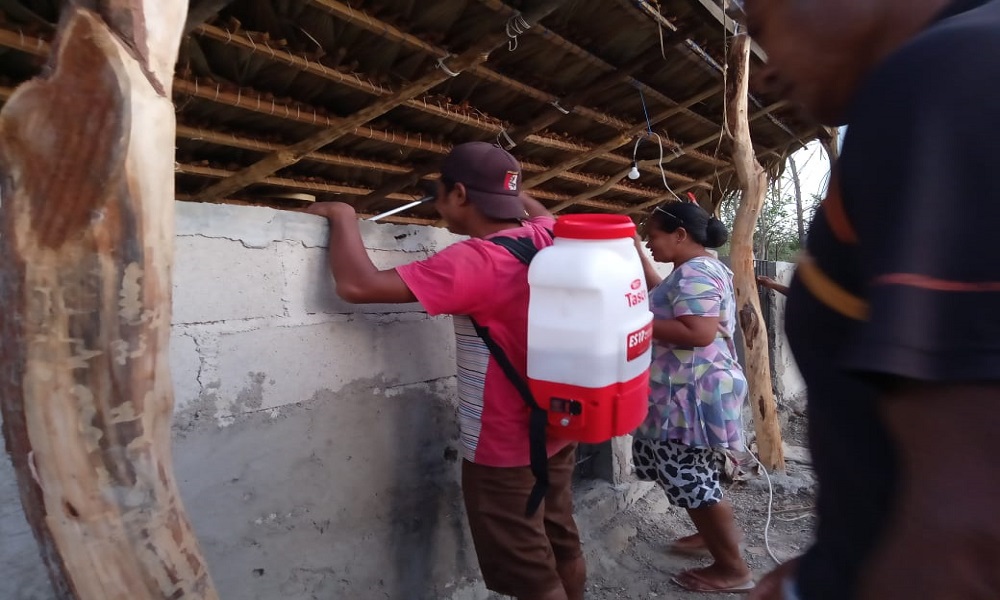 Activities at the Eimadake village field school location involving 14 group members to learn the theory and practice of using biosecurity. The activity discussed what the functions of bio security are, what materials are used, the process of measuring materials and spraying intervals (the method of applying bio security used), to the method of managing cage security. In addition, ways to maintain the health of pigs with good feed dosing practices for livestock, keeping the cage clean before use by spraying disinfectant liquid, how to identify sick pigs from healthy pigs, and making regulations regarding who can enter and exit the pig farm freely, as well as other preventive methods such as cleaning footwear and washing hands before entering and leaving the cage.
The threat of the AFC virus is currently affecting livestock in Sabu Raijua, therefore Biosecurity is an important priority for farmers to know in the context of the first defence in controlling ASF disease and is carried out to prevent any possibility of transmission/contact with infected livestock so as to minimise the chain of disease spread. In addition, this effort prevents any possibility of disease transmission and attack and this application can reduce the risk of spreading disease-causing microorganisms that threaten the sector. Strict and sustainable implementation of biosecurity is crucial to the success of disease control during cultivation.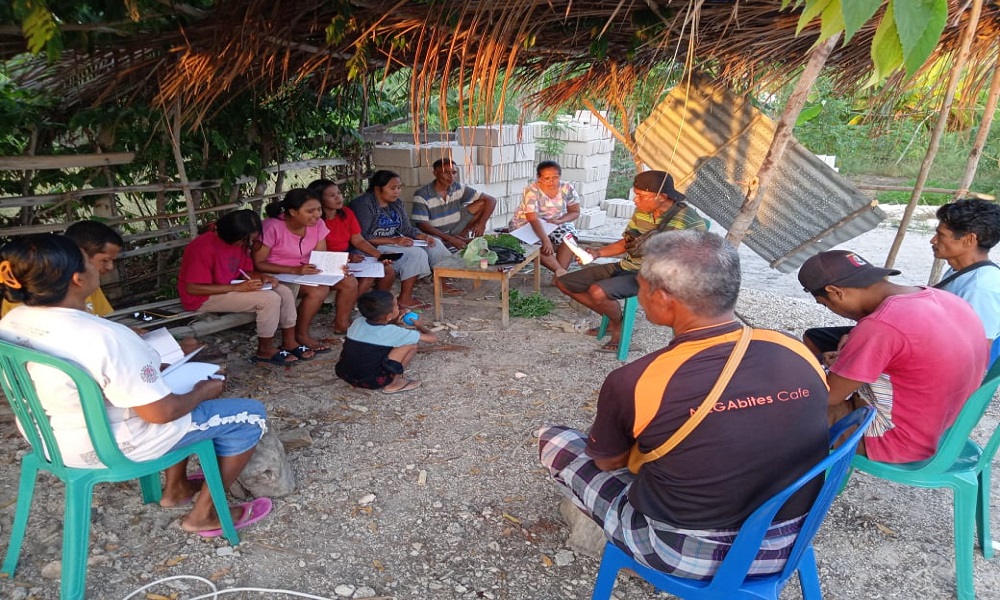 Margerita Wadu (YSI field staff) said that after this training, the implementation of biosecurity has been able to be carried out strictly and sustainably so as to minimise contamination and spread of disease, especially ASF disease. Until now there has been no vaccine. At the end of the field school activity, there was a division of schedules on the maintenance process with the distribution of feed, cleaning of cages and the application of strict biosecurity to every officer, visitor inside and outside the members.