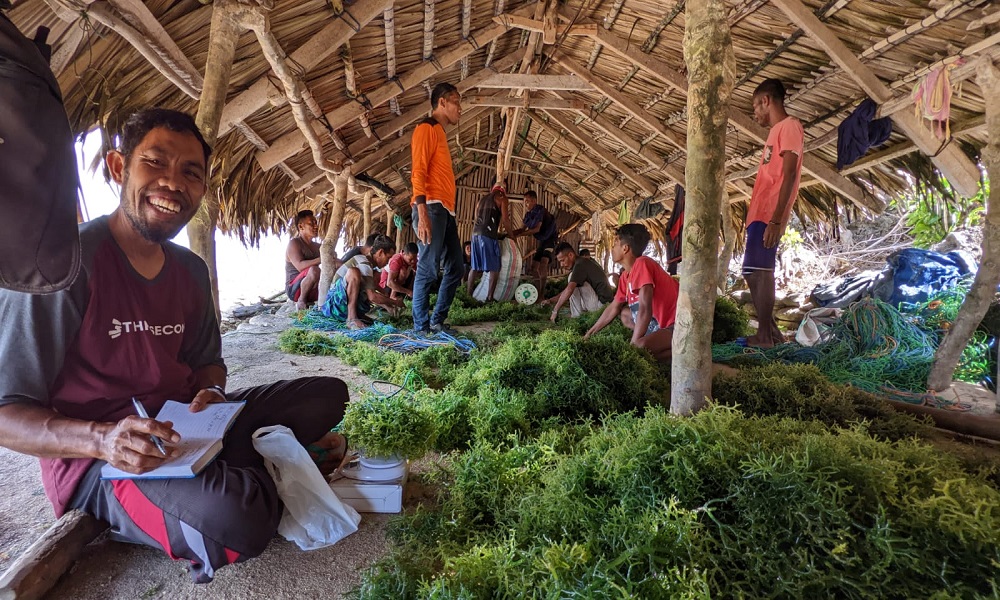 As an effort to increase the potential of local food, especially seaweed commodities; SHEEP Indonesia Sabu Raijua region represented by Syarif Hidayat together with Bertha Leba representatives of OMB Wuke Rohedui, Jiwuwu village made efforts to explore cooperation with the Sabu Raijua Regency marine office and the Ledreraga village community as a seaweed cultivation study location.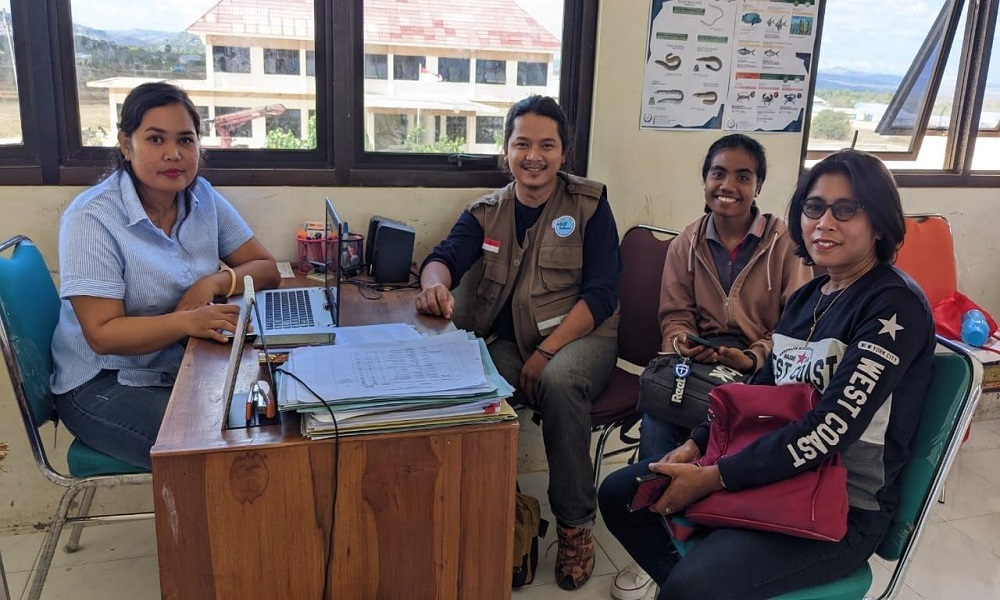 Based on the results of PRA identification, Jiwuwu village has seaweed potential that can be developed. This is supported by coastal conditions that are still minimal pollution, and are very well preserved because they are in the Sawu Sea National Park area, although seaweed farmers have not been able to manage the production cycle and efficient use of seeds properly so that there is often a scarcity of seeds. The problem of seed scarcity is also coupled with post-harvest utilisation and trade that have not been able to provide promising prospects. This can be seen from the processing of dried seaweed that does not yet have the quality to compete with others and there is still dependence on middlemen.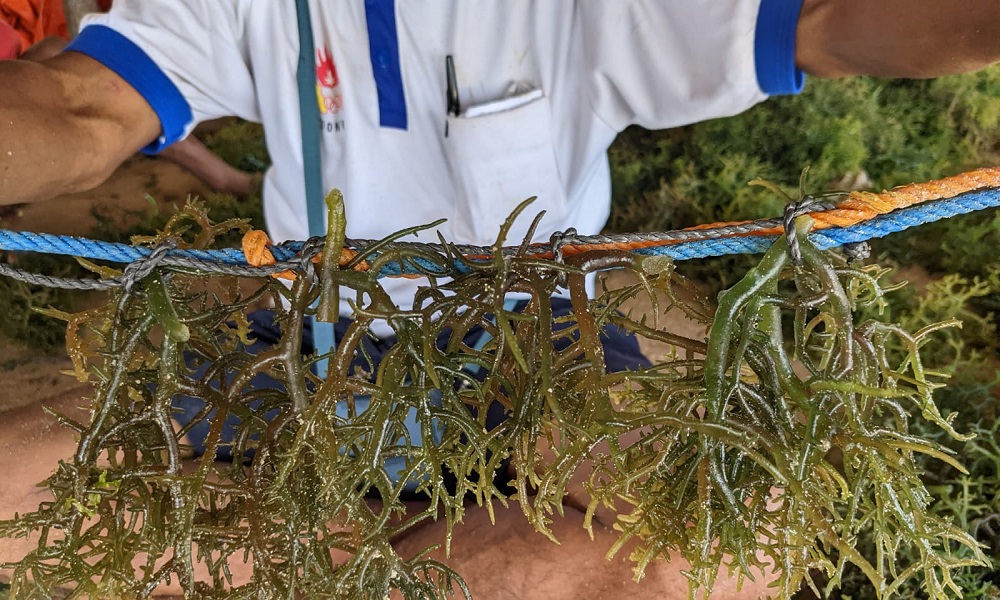 With these conditions, the management of seaweed potential in Jiwuwu needs to be encouraged with better production management, one of which is by inviting synergy between the OMB Wuke Rohedui and the marine office. In addition to efforts to explore cooperation, discussions were also held to see the condition of seaweed and so far how the government's role in fostering seaweed farmer groups in Sabu. Based on the data found, there are currently 2,735 farmers from 264 groups throughout the district of Sabu Raijua who have been cultivating seaweed. Currently, the price of seeds is quite burdensome for farmers, the price has increased dramatically from Rp. 5,000 / Kg of wet seaweed to more than Rp. 10,000 / Kg. This factor has made many seaweed farmers not cultivate due to the high price of seeds.
In an effort to better understand and learn the management of seaweed cultivation in the future, after the marine department, OMB Woke Rohedui visited the seaweed cultivation of Ledreraga village to learn the technique of harvest distribution. The activity resulted in several agreements including; a commitment from the agency to open a wider audience and invite relevant stakeholders to work together to manage seaweed potential, invest in developing products and a joint opportunity to open a discussion forum and exchange knowledge with Ledreraga village farmers so that production, cultivation and marketing can further improve and contribute to the income that can be felt by the people of Sabu Raijua.