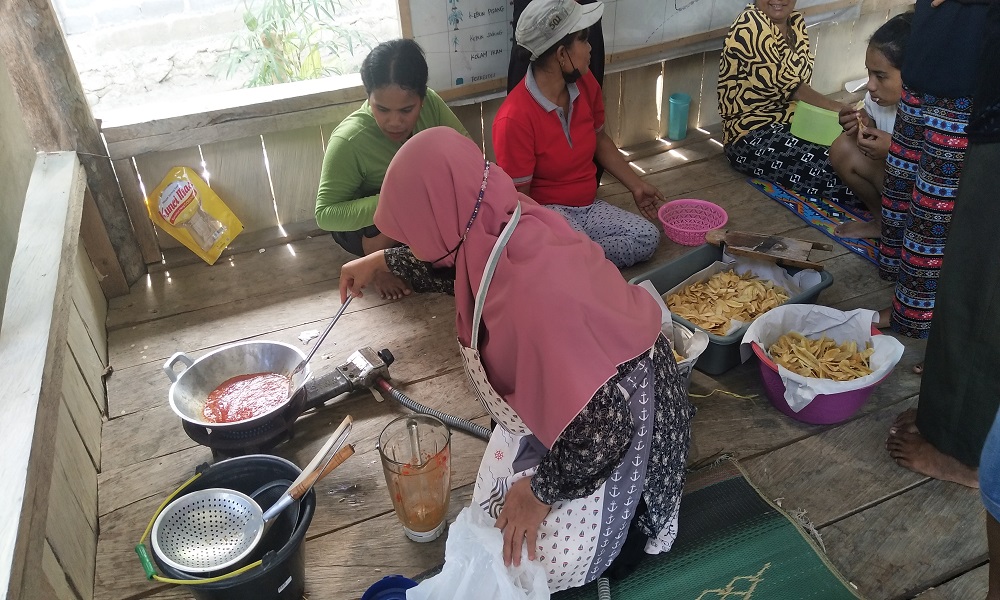 Friday (22/10/21), THE SHEEP Indonesia Foundation assisted by the Sigi Regency Sigi UMKM communication Forum held a training in making banana chips in Jono Village.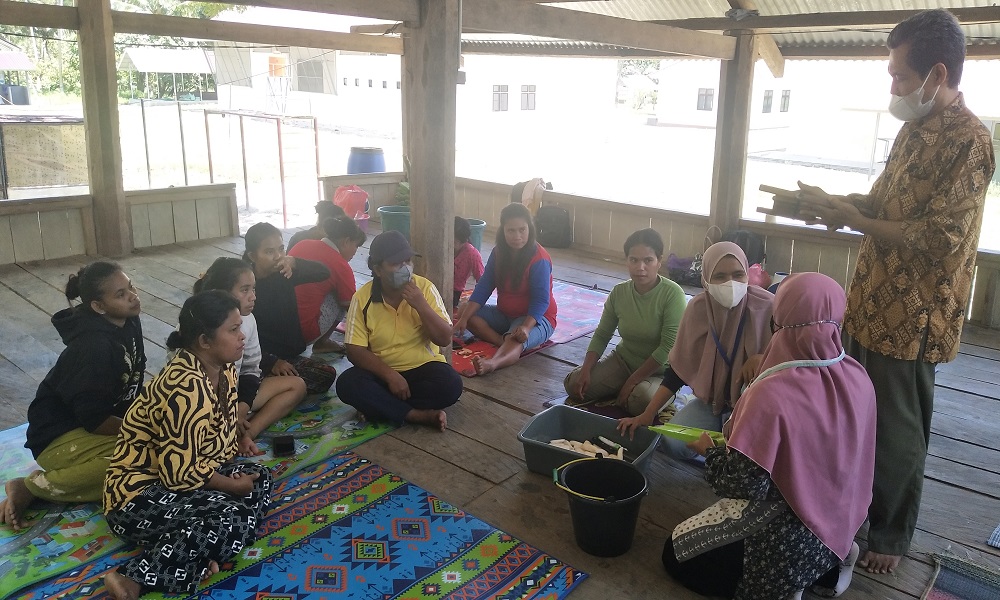 The trainee consisting of 11 mothers and young women of Jono Village was taught the process of making banana chips ranging from the selection of raw materials, the processing process, to the manufacture of crypt flavor variants.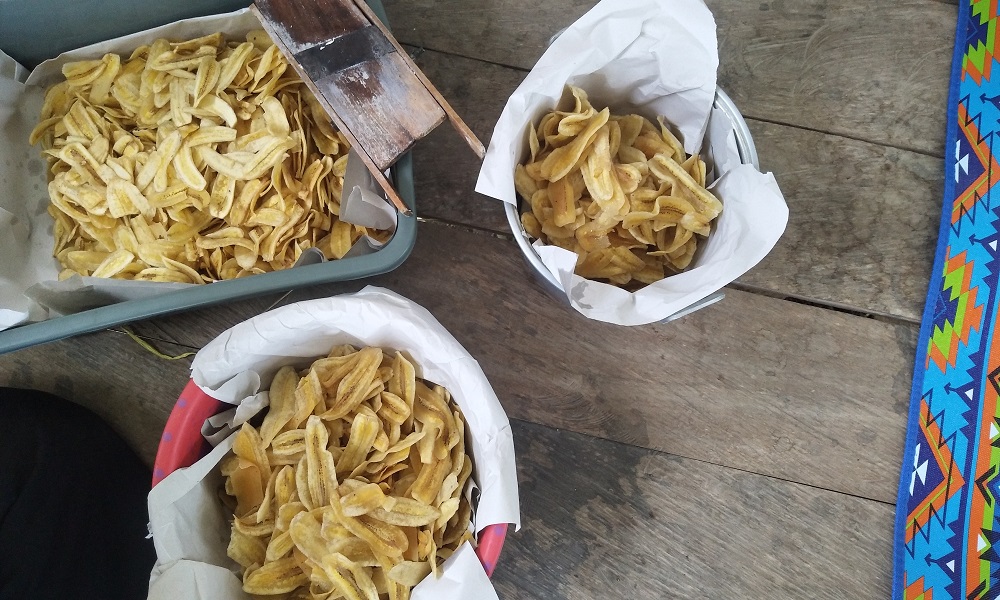 The follow-up to this training porses is that trainees will form a banana chip making business group as a place to exchange aspirations, business development, training, marketing management and capital access.