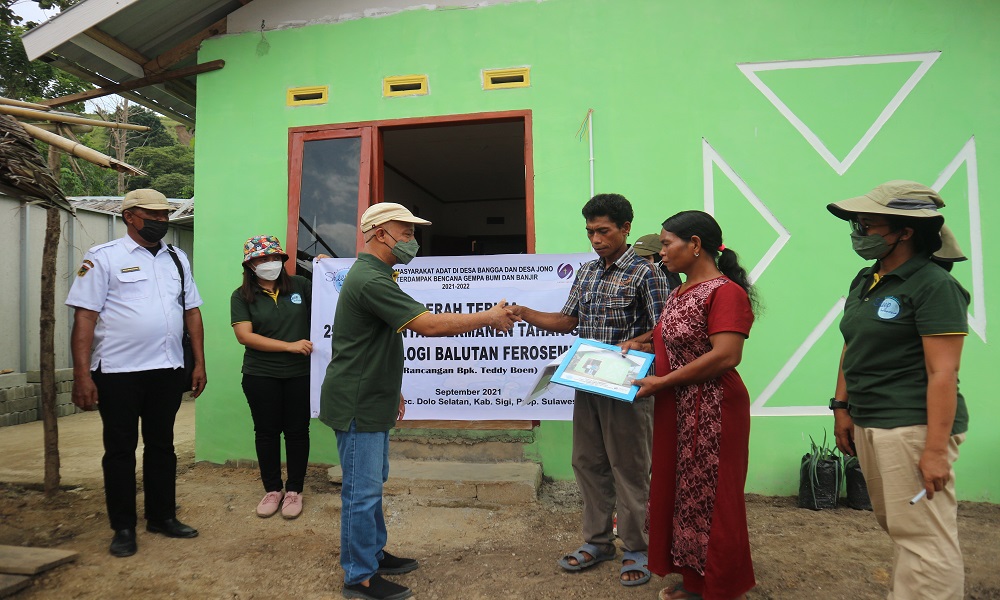 (symbolic handover from Mr. Andreas to Mr. Nikolas)
25 units of HUNTAP (Permanent Residence) Resistant To Earthquake with Ferosemen Technology in hamlet Tiga, Bangga Village, South Dolo subdistrict have been handed over to beneficiaries on Wednesday (29/09/21) by the SHEEP Indonesia foundation represented by Mr. Andreas Subiyono as director of YSI and received by Mrs. Ice, Mr. Nikolas, Yunus and Narapalu as representatives of the beneficiaries.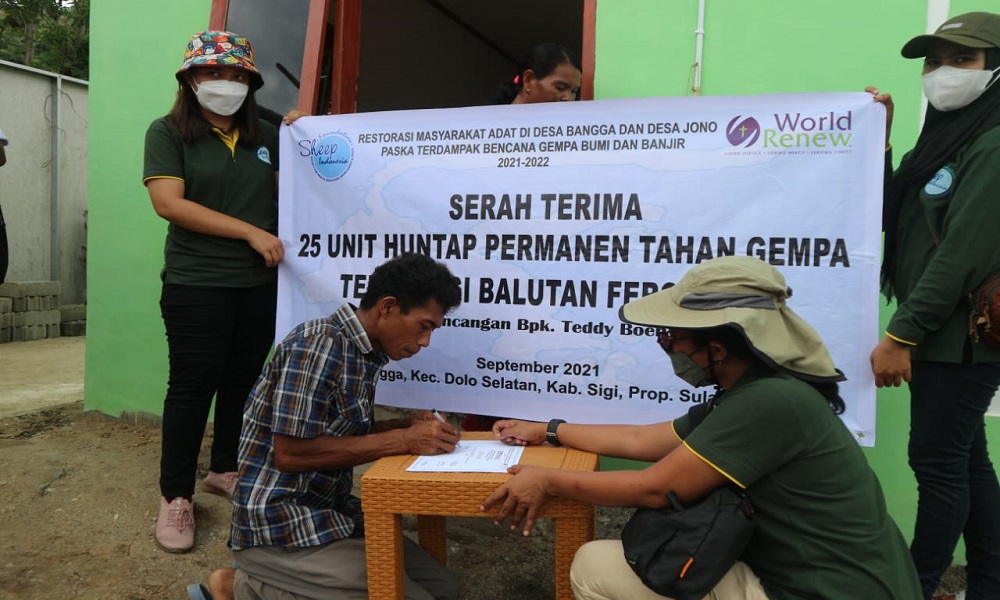 (symbolic signing by Mr. Nikolas)
This submitted residence supports the provision of healthy and safe housing access for indigenous Kaili Da'a people living in the Tomodo region after the earthquake, tsunami and liquefaction that hit Central Sulawesi in September 2018. Also present at the handover ceremony of the secretary of Bangga village and South Dolo Camat as representatives of the local OPD (local government departement). 
Before the disaster, the Kaili Da'a Indigenous People lived in the Tomodo mountains, because of their livelihood as planter farmers, but after the earthquake that destroyed their settlement, they fled to a lowland area called Padena, which is still in the same village, bangga village.HUNTAP Permanent Earthquake Resistant Technology Balutan Ferosemen is located in the expanse provided and supported by the Government of Sigi Regency, BPBD & PUPR to replace the huntara building occupied by the Kaili Da'a Community for almost 2 years.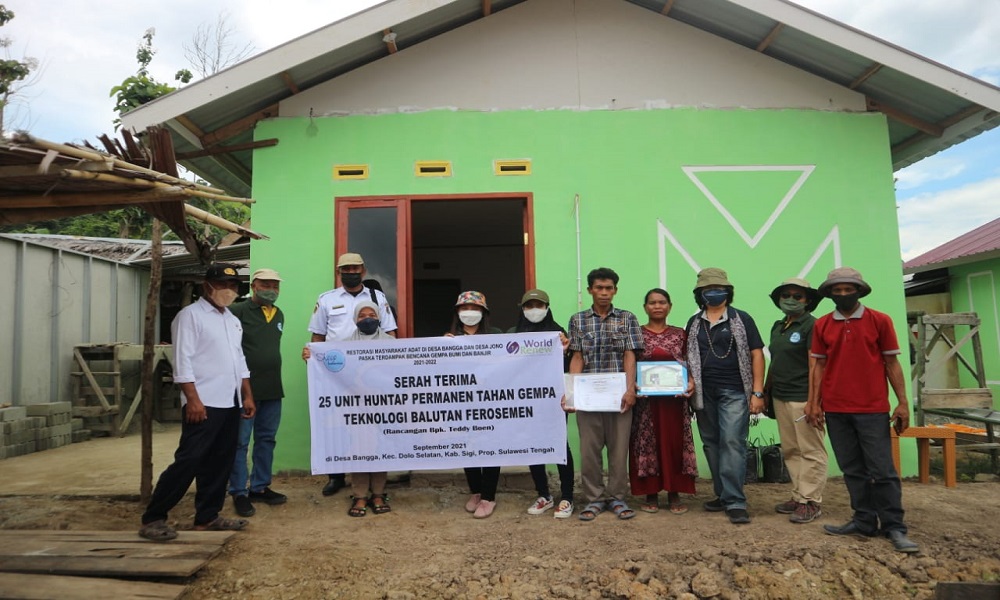 (group photo between beneficiaries, YSI and ODP representatives of the south dolo sub-district)
 Until august 2021, YSI has completed 80 HUNTAP units equipped with adequate sanitation facilities (latrine & laundry room).Of the 80 HUNTAP units, 65 units have been handed over to homeowners by the end of March 2021.The completion of HUNTAP development is part of a post-disaster rehabilitation program that has entered the end of the disaster response phase (exit strategy), as part of encouraging communities to recover and resilient to disasters in the future.