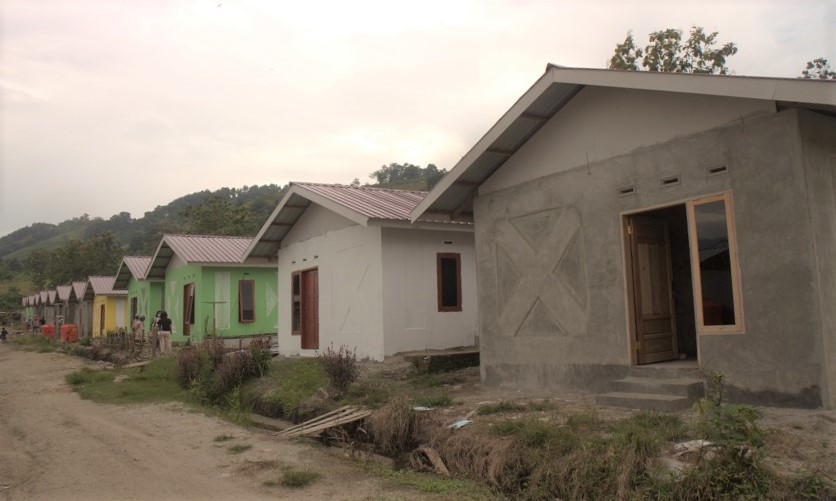 (8 rows of houses)
The construction of HUNTAP (permanent residence) Earthquake Resistant with ferrocement wrap Technology, using the design of Mr. Teddy Boen was carried out in Hamlet 3 (RT2 & RT 3), Bangga Village, Kec.South Dolo, Sigi Regency of Central Sulawesi with beneficiaries of 90 KK Kaili Da'a Indigenous Peoples in Hamlet 3, Bangga Village has entered the final stage.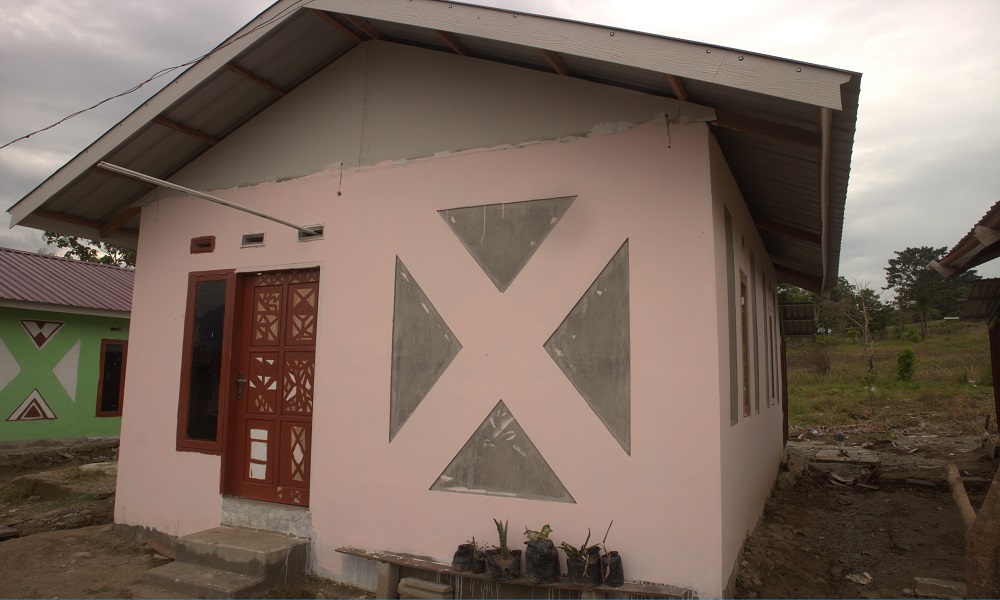 (house landscape)
Until august 2021, YSI has completed 80 HUNTAP units equipped with sanitation facilities (latrine & laundry room).Of the 80 HUNTAP units, 65 units have been handed over to homeowners by the end of March 2021.While 25 more units will be handed over at the end of September 2021.Of the 80 houses that have been completed, 78 have been occupied by homeowners and their families.Two KK still prefer to live in his garden (on the hill) because of the times of crisis of their plants that must be awaited.The construction of HUNTAP is supervised directly by field supervisors recommended by Mr. Teddy Boen, to ensure earthquake-resistant HUTAP development standards are safe for survivors.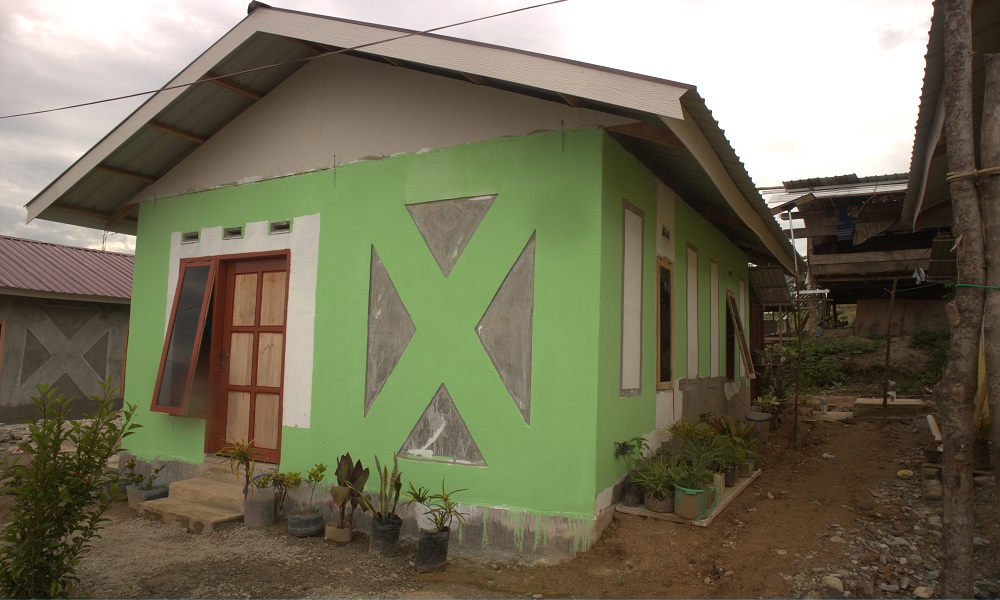 According to Yulia Rina Project Management Program REFALINA, "The revilization of indigenous peoples based on culture, social and community participation in the face of disasters, will be contextual knowledge for them to better prepare families and communities for various environmental and social changes".HUNTAP development activities are part of a post-disaster rehabilitation program that has entered the end of the disaster response phase (exit strategy), where the community has been prepared to be more resilient to face disasters in the future.