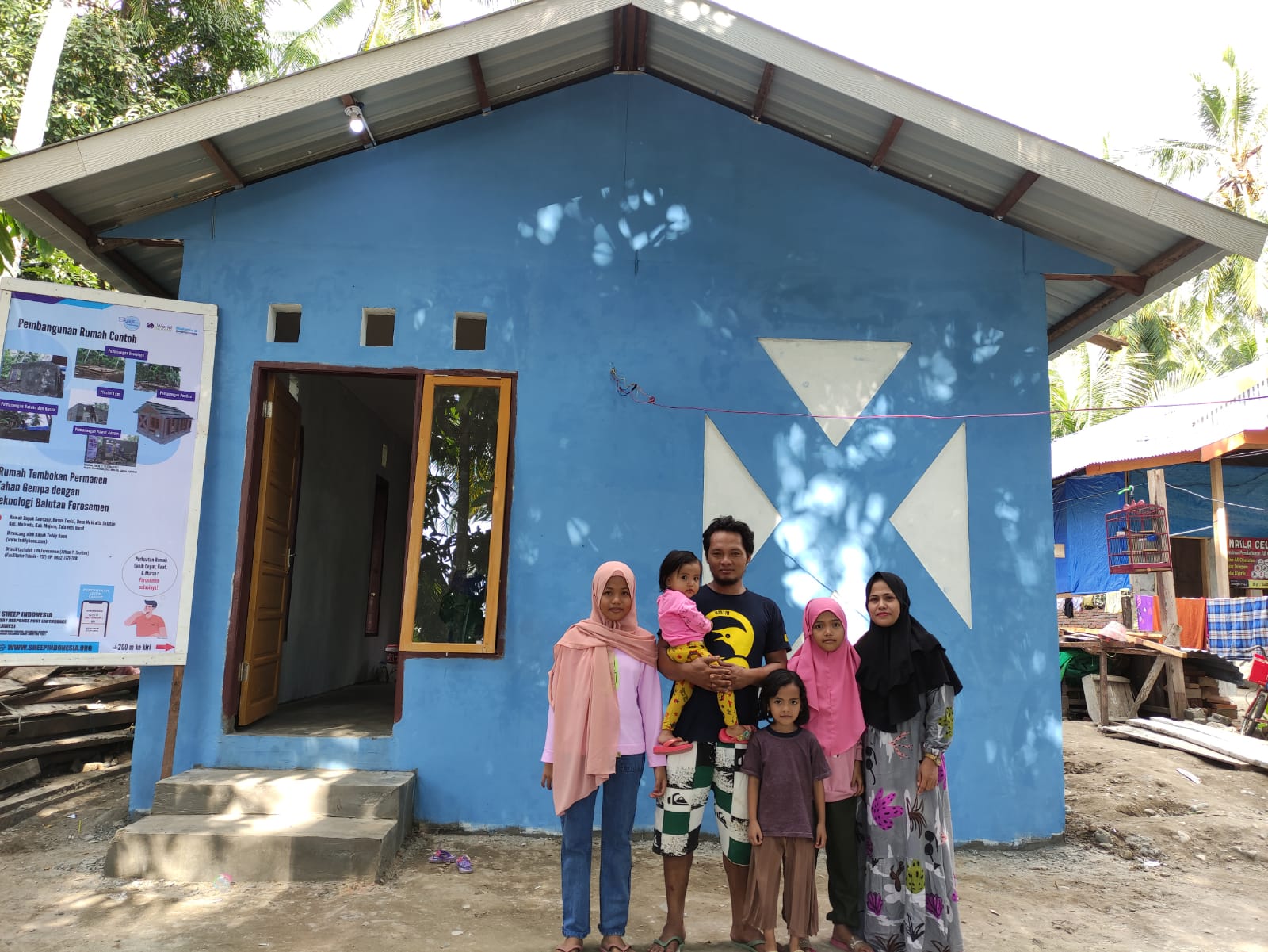 (family of Mr. Samrang, beneficiary of earthquake resistant house) 
Handing House "As Model" Reduce the Risk During Earthquake with Technology Wrap Ferosemen by Yayasan SHEEP Indonesia to the family of Mr. Samrang as beneficiaries.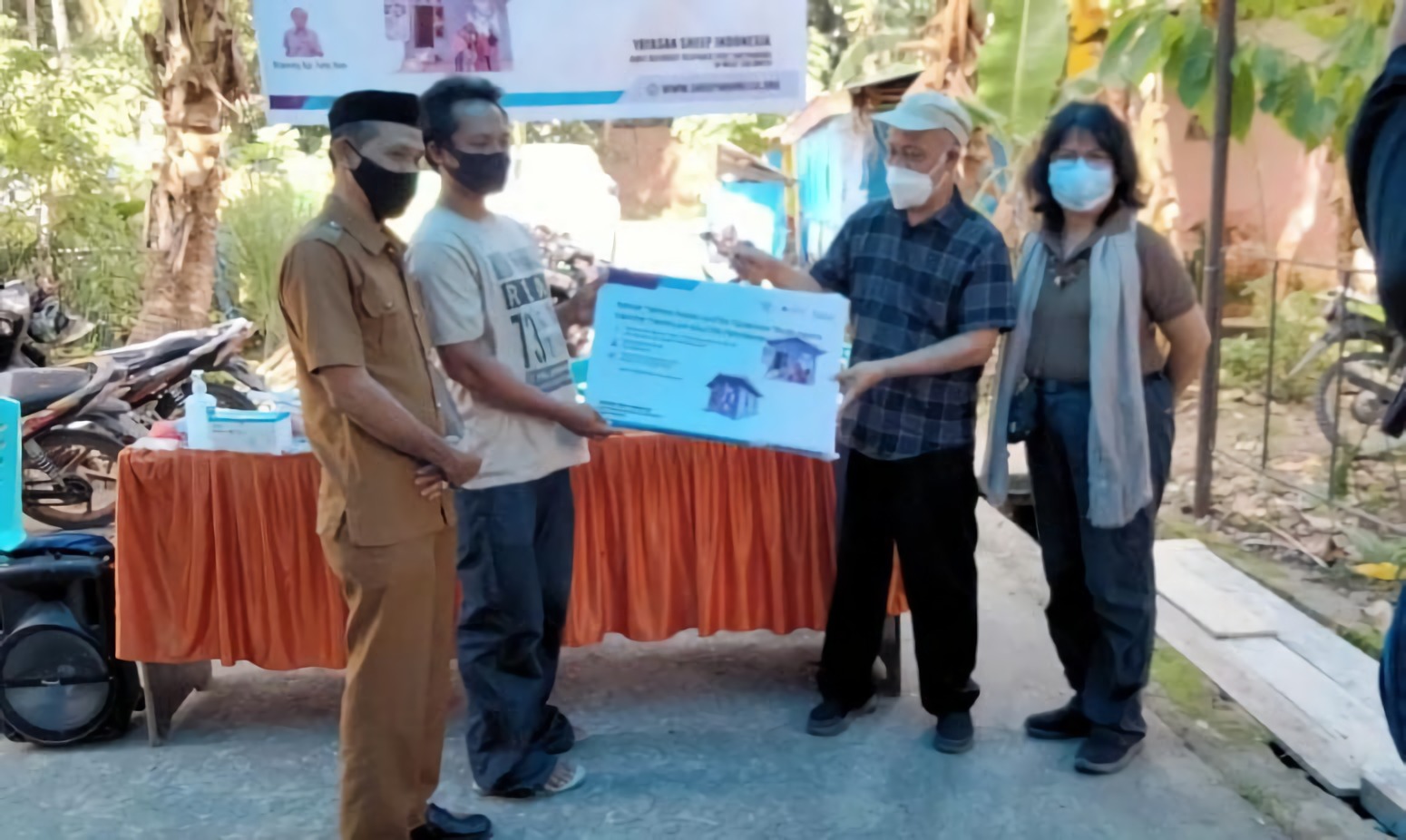 (handover of model house by Andreas as director of YSI to Mr. Samrang)
The construction of an earthquake-resistant "model" house wrapped in Ferrocement has been completed and handed over to the beneficiaries; father's family. Samrang, in Tanisi Hamlet, South Mekkatta Village, Kab. Majene, Sulbar, 31 May 2021. The "model" house is expected to be an initiation and reference source for the community and the Government facilitated by Dr Tedy Boen's team in methods in areas with earthquake disaster situations.